With all the fun that comes with summer, how about having some fun with your interior design too? For interiors in 2019, it's all about the sustainability and sophisticated aesthetics. We are sure gorgeous colours are bound to catch your eyes, but when it comes to decorating the home, you should emphasise on choosing designs that are classic and durable that doesn't go out of trend, rather than something you'll get tired of quickly.
Summer has always held significance as a time of supreme freedom – a time to amp up the fun. It's your time to do what you want, where you want and with whomever you want. You feel uninhibited – no more beards, no more treadmills and no more indoor-mandatory dates with your significant other.
This week on #DECORFANTASEA, let us take you on a ride with our chosen monochrome feature – F6FC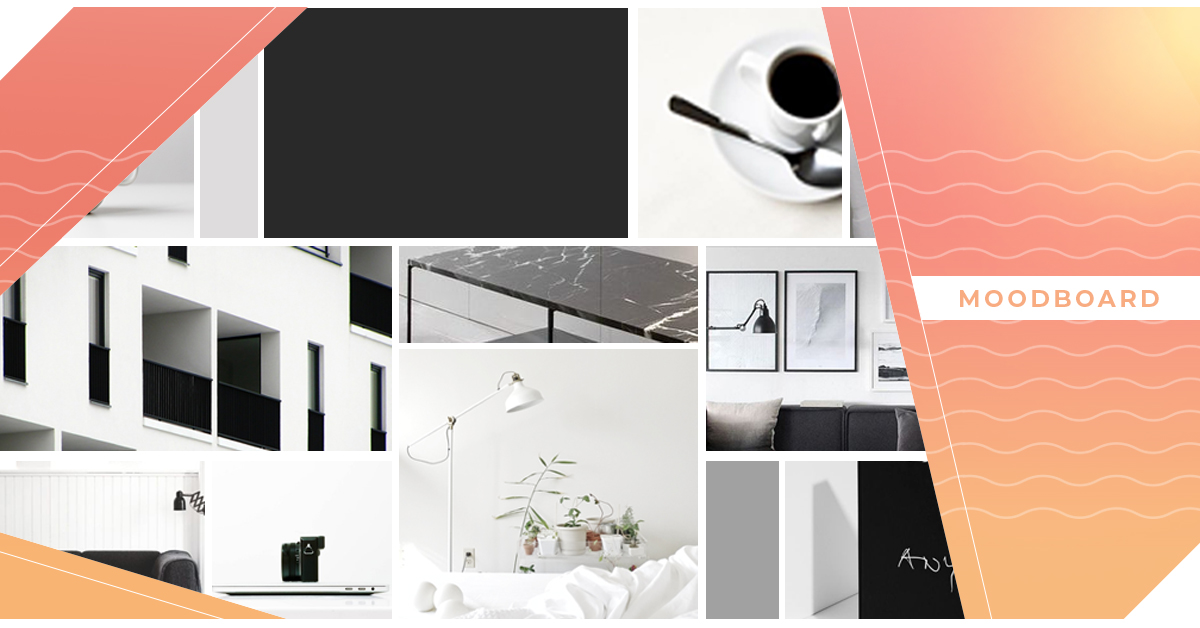 Us at #DECORFANSEA believes that a room reflects one's personality and thus, we should design it accordingly to our preference as most of the time is spent there. It's always about achieving the balance, where the subtle equilibrium of opposing elements creates a stunning effect that's greater than the sum of its parts.
Black and white is classified as luxury and modern. The contradiction between the two colors is integrated. The white color adds the illustration of vast and infinite space while black determines the distances. This contradiction creates a beautiful complementarity, which we love to call it Ying and Yang.
If you're looking to set white as your floorings, you should consider having black furnitures as light reflected from black illustrates a bigger and lighter living space. Also, white floors are relaxing and they reflect the light hence giving a larger capacity to a room. But this color loses its charm when a lot of dark colored decorations are added along. The simpler space is decorated, the more sophistication and tranquility will come along. How about adding some grey?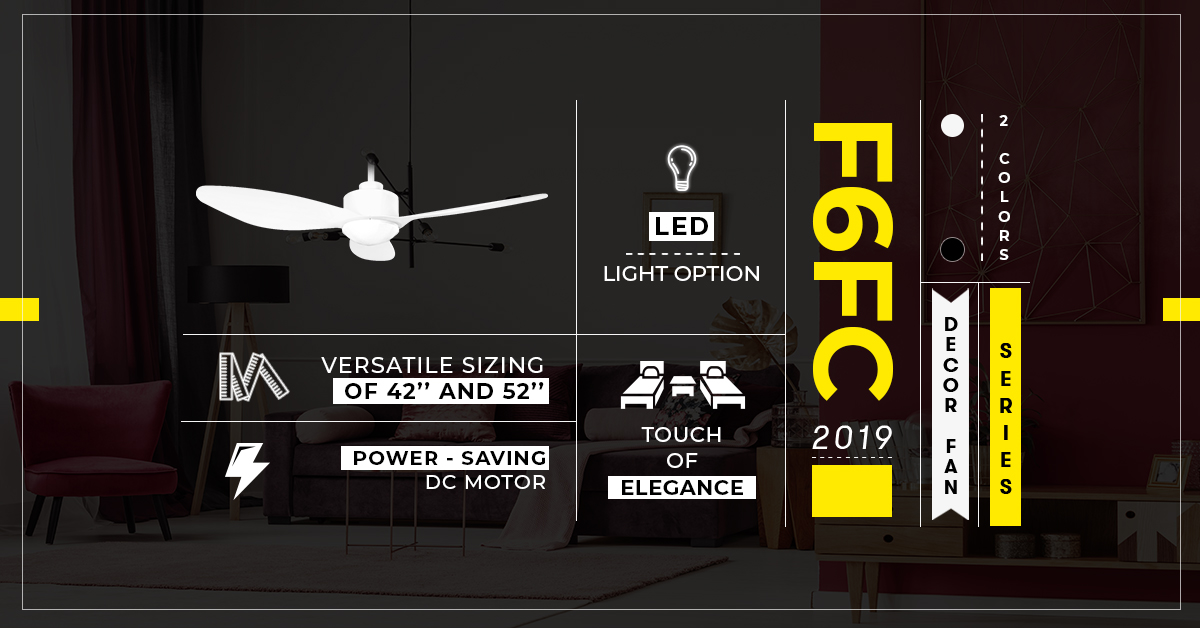 Let me introduce you to this new man in our decor fan clan. This warrior is built together to cater to your modern furnishing theme. F6FC comes in a versatile sizing of 42" to fit into smaller areas, and also 52" to fit into bigger spaces. Opt for the light option if you do not have any main light source, toggle around the 3 light settings as you wish! Equipped with an energy power saving DC motor, say hi to quiet and non disrupted nights ahead!
---
Up your interior game with this splendid delight and shop our collection of designer decor fans over at our showcase at 135 Joo Seng Road. Check out our other must-cop decor fan pieces over at decorfansea.com.sg! Alternatively, you may contact 6591 8896 to set for an appointment at your preferred date and time.
As for business enquiries and future collaborations, do not hesitate to email your enquiries at fans@decorfansea.com. Delicately balanced craftsmanship and inspiring works of art by the spring breeze, shop decor today!