Home is a reflection of your personality and taste.
Even when you have spent all the time you have to decide on the interior to go for that might stay with you for the rest of your lives, shopping for the perfect furniture to go along with what you have envisioned seems like a bugger. To keep things simple, we have chosen 5 different designer ceiling fans that is popular among homeowners with different interior needs, go ahead and read on!
1. Modern
Emphasizing on fewer curves and more clean horizontal and vertical lines, the modern interior consists of elements that are extremely tailored and streamlined, thoughtfully placed but never overly symmetrical.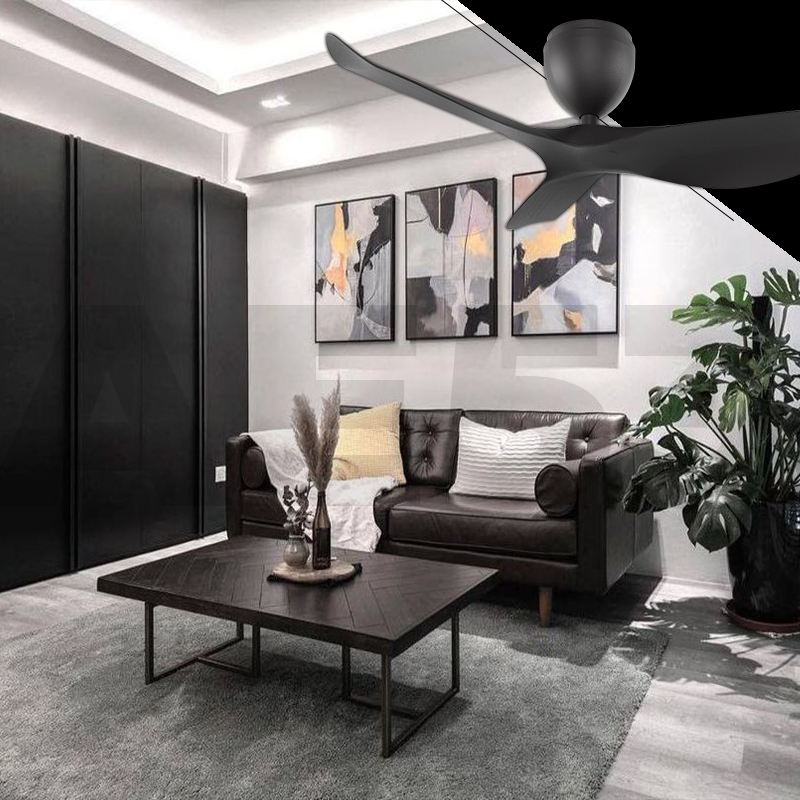 With the use of clean, neutral and wood elements, the modern home will never go out of style. Incorporate the mid-century charm with European-style streamlined silhouette of Cas Ret Sofa's square arms, paired together with Bruno Coffee Table's classic herringbone pattern. Not to forget, the cherry on the cake will be the modern essential – AE53. Not only will it give you a polished finish to your entire living area, it's ideal size of 50 inches would fit in perfectly into a living room and provide you with course after course of wind satisfaction.
2. Scandinavian
The most common interior design style – the scandinavian inspiration
By focusing on clean, simple lines, functionality and minimalism, it provides homes with a illusion of a bright and big living space.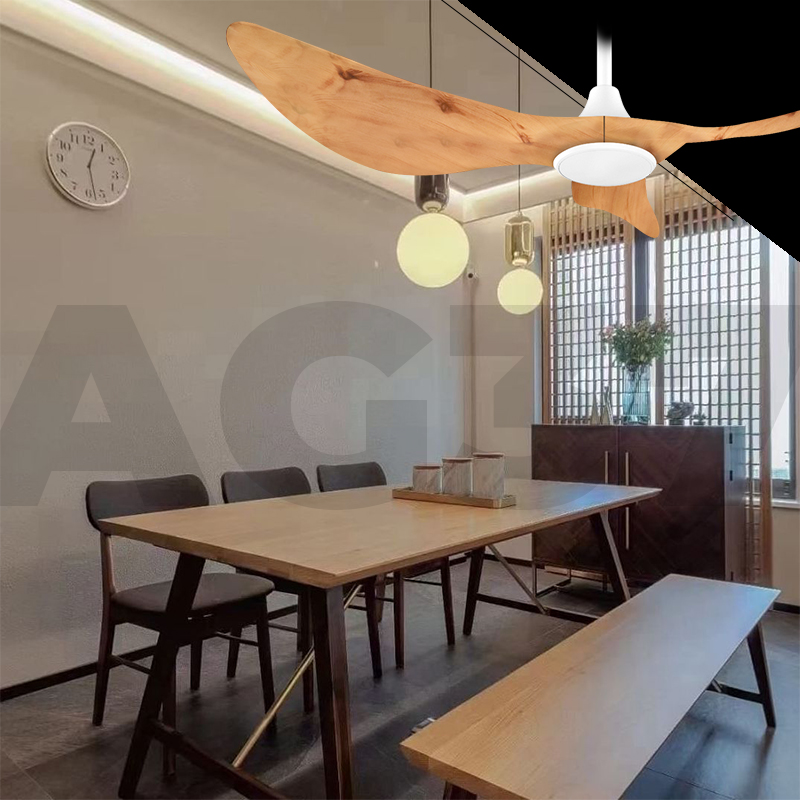 Using muted palettes to elevate the Scandinavian home, the Dual tone dining table and Bruno wine cabinet's shade of wood emit the Muji vibes of the house! The use of plants as a decorative piece also reflects the love of nature in the interior. Simplicity and functionality over extravagance, AG37 provides gentle breeze without comprising on beauty.
3. Hygge
Hygge, pronounced as (hoo-ga), is a Danish concept of creating joy and coziness in life's everyday moments. On set to become one of the leading interior design trends for homeowners, a hygge themed home resembles the cover a of magazine – it's spectacular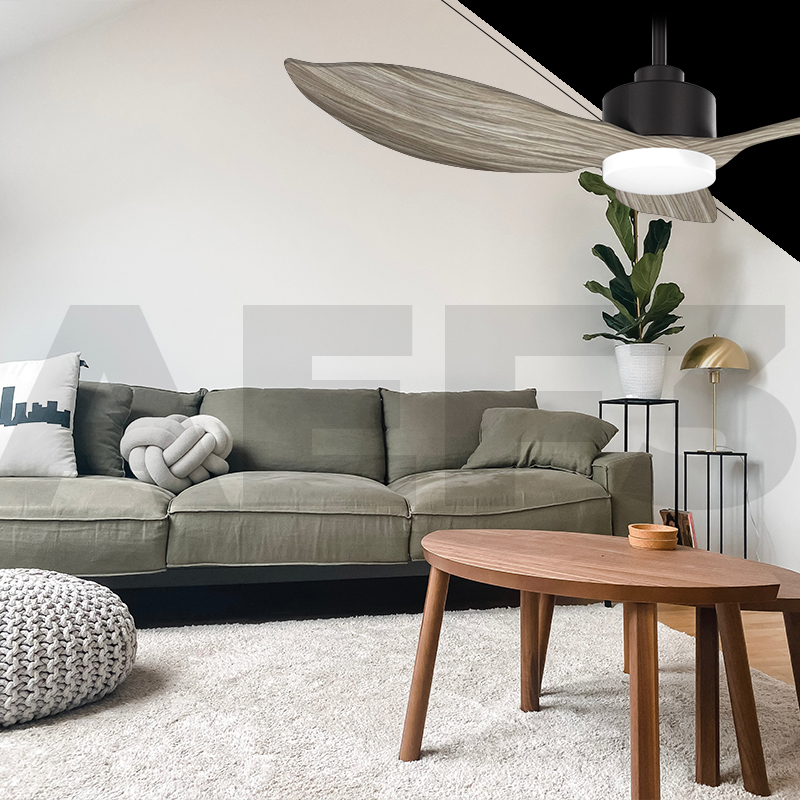 By cozying up the interior with warm colors and natural wood furniture's, it gives the idea of your visitors a 'I want to live here' vibe. AEF3's naturally veneered bamboo grain shade is the perfect addition of a 'earthy look' essential piece that you need in your Hygge home! It's unique color never lets the eye sit still, but still emulates a unique charm.
4. Industrial
When thinking of an industrial interior, raw concrete floors and walls, exposed structural elements and metallic shades comes to mind. Described as a frill and fuss-free no-nonsense decor, furnitures are often neat and clean cut, consisting mostly of neutral hues and materials that focus on unique textures.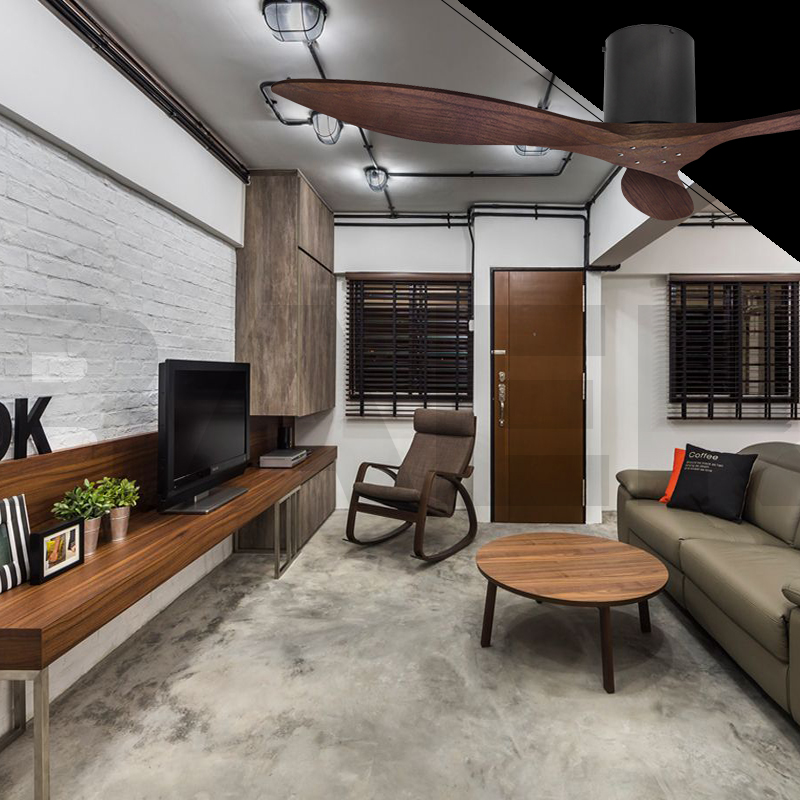 Raw and rustic, the BAER fits into your industrial theme with its solid wood blades. With its exposed feature on the centre of the fan and being one of the aesthetics which complements the theme, it brings out your raw and direct personality.
5. Modern Luxury
Why go on a staycation when you can bring the staycation to you? And that's exactly why Luxury-style living is growing in popularity amongst homeowners. Luxury houses are sleek and clean, furnished with exquisitely curated furnitures that resembles that of world-class hotels.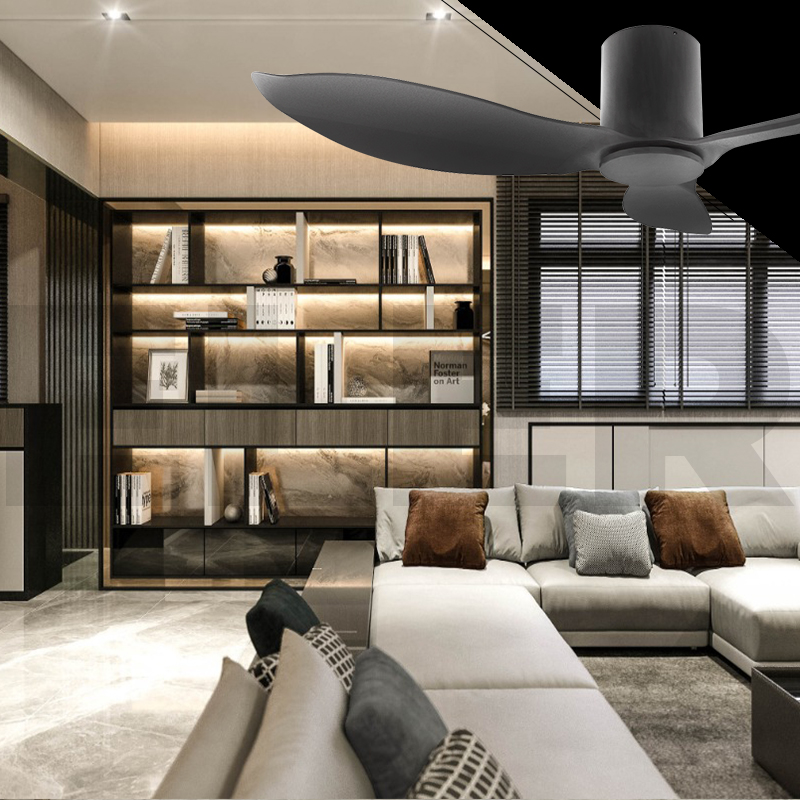 With the amount of metallic and gold finishes in a modern luxury themed interior, you might want to keep some elements muted else it just gets too overwhelming. Having neutral elements also gives off a more bold and elegant look. When ELER meets modern luxury, it brings out a clean and comfortable ambiance as they are perfect complements to one another.
---
Where can you find a variety of designer ceiling fans that is able to suit all sorts of interior design? Up your game with this splendid delight and luxuriate in our collection of designer decor fans over at our showcase at 11 Tai Seng Drive. Check out our other must-cop decor fan pieces over at decorfansea.com.sg! Alternatively, you may contact 6591 8896 to set for an appointment at your preferred date and time.
As for business enquiries and future collaborations, do not hesitate to email your enquiries at fans@decorfansea.com. Delicately balanced craftsmanship and inspiring works of art by the spring breeze, shop decor today!