The weather is warming that means spring is here. Welcome spring by giving your home a good deep clean. As warmer temperatures and sunny weather are both right around the corner, it's time to start thinking about spring cleaning!
Spring cleaning is also the perfect opportunity for you to start afresh. If you're ready to get an early start on your yearly clean-out, you're in luck. It is all about giving yourself a fresh start– the perfect opportunity to go above and beyond your usual cleaning regimen, taking care of all the hard-to-reach, rarely thought-of areas such as going over your ceiling fan blades.
However, make this task as enjoyable for yourself as possible. Yes, spring cleaning is a chore, but there's no reason why you can't make it fun. If you're tackling the task by yourself, consider playing some upbeat music to elevate your mood, or treat yourself to something rewarding when you've finished. Whatever the option, our decor fan is here to cool you down after your hard work 😉
Read on to find out the perfect big rewards we've picked out for you!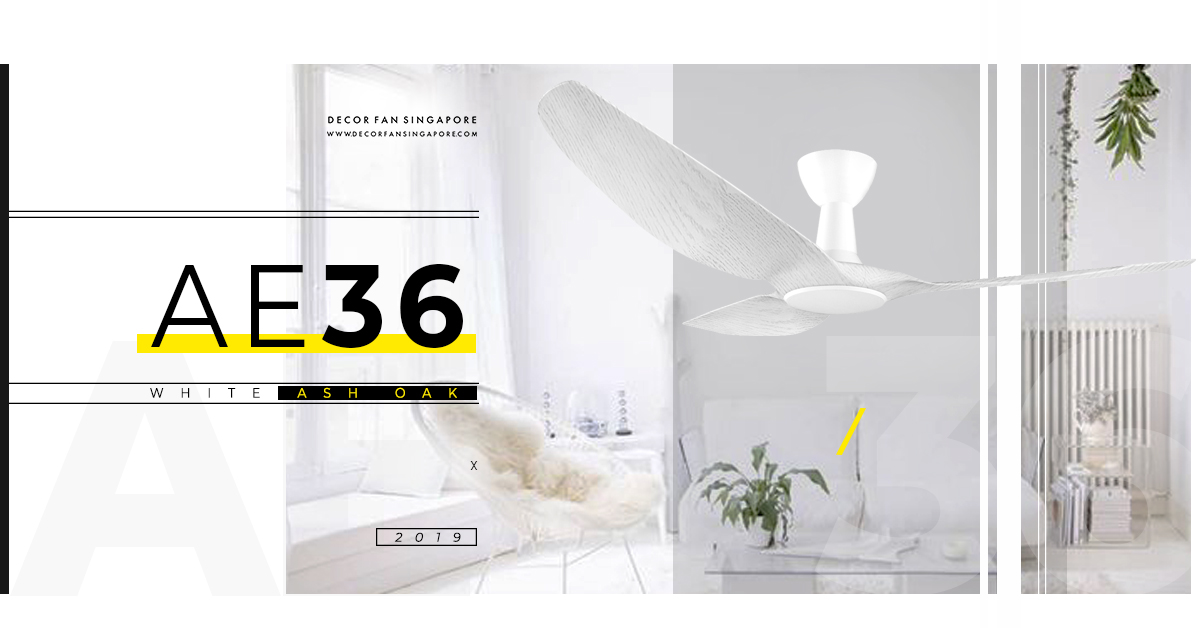 Get naked- stripped bare, exposed and gritty. We're talking our latest modern inspiration! Hence, get ready to embrace in luxury and bring in AE36 into your home!
Generating higher air velocity within your living space, cool down and chill after tackling a job as big as spring cleaning. It is equipped with a strong energy efficient DC motor that has up to 7 preset wind settings, which develops strong and consistent wind breeze during its operation! Moreover, with AE36's 3 light settings, you won't be missing a speck of dust!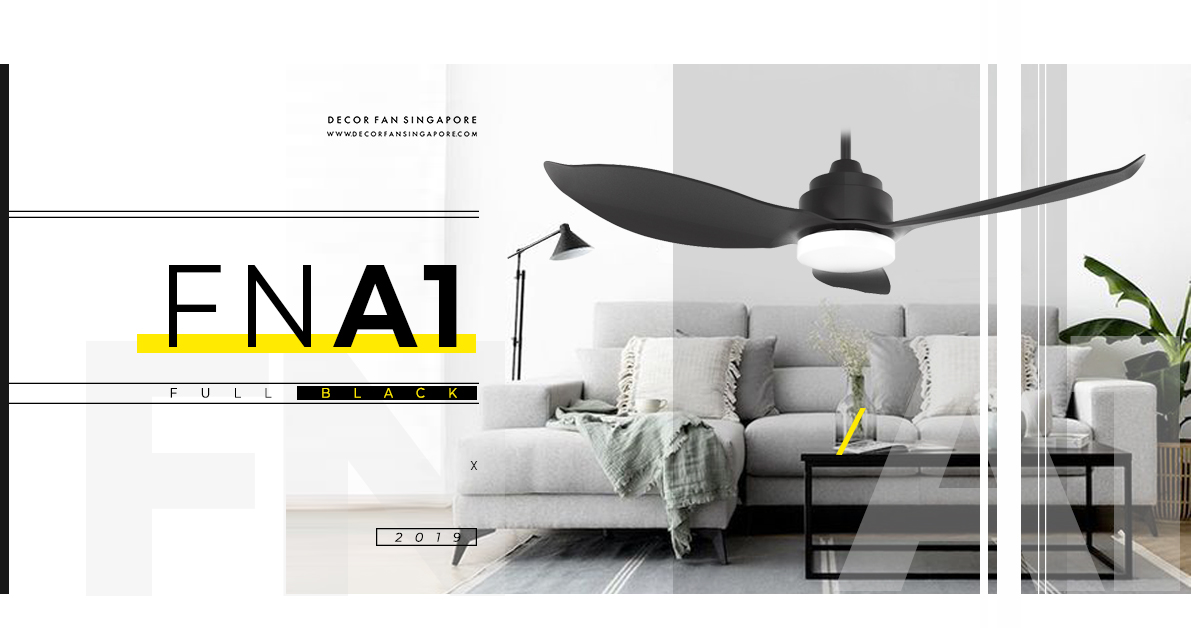 Easy to clean, the FNA1 adds a minimalistic touch to your home with its exclusive modern design.  Moreover, its span of 46" makes it the perfect addition to any cozy living spaces with low ceiling. Equipped with an energy-saving DC motor, our stunning FNA1 is available in six pre-set dual direction speed settings!
To top it off, you can look forward to a spick and span home as FNA1 is gifted with  a 3-way LED light kit that provides you with the right amount of brightness during your spring cleaning! Appreciated for its timeless virtues of sleek lines, and simple color palettes, our FNA1 is bound to give your home a sophisticated and stylish essence.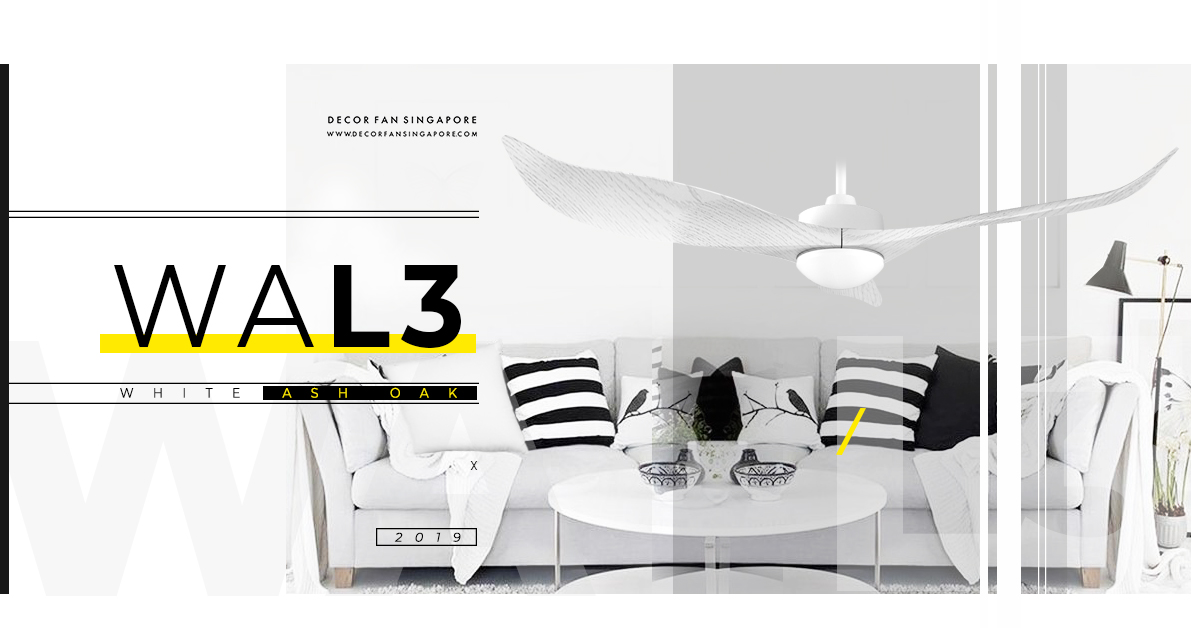 Color your way to a perfect hygge home with our scandi edition of WAL3 in White Ash Oak ! Gifted with accented curves that is both sleek and chic, our 52" WAL3 series is a prized possession among interior trendsetters. Incorporate hygge into your home effortlessly with this beauty, and achieve dream home status.
Equipped with an energy-efficient DC motor, our WAL3 is also bound to take your hearts away with its 3 light settings! The perfect interior staple this spring cleaning season, WAL3 is an instant add to your wish-list!
Style your home with our latest spring cleaning essentials! Head down to our showcase today and cop yourself a set of our décor fans for your ventilating needs! Stay updated on our latest promotions on our Facebook and Instagram page, or sign up at www.decorfantasea.com!
Alternatively, you can also make an appointment to visit our showcase, for a better consultation and viewing of our fans! It is a brilliant time to browse through our decor fan collection, and get the adorning centerpiece that will spruce up your place. We have limited sets only, so fastest fingers first! Contact us at 6591 8896 to set for an appointment at your preferred date and time. For further enquiries, drop us an email at fans@decorfansea.com.