Summer is the warmest season of the year, falling between spring and autumn. Temperatures over the period differ based upon the location on the Earth. You must be thinking 'Ah, summer. The hottest time of the year again.'
But summer ain't gonna stop us from having fun. Dripping ice creams, beach walks, tank tops and also travelling – even speaking about it makes me excited. Speaking of summer and looking around from my desk, staring at the blue walls, I realised that homes with warm colour scheme are so underrated.
Amateurs will be scratching their head and be going like 'What are warm colours? I thought theres only orange?' Actually, the side of the colour wheel that is comprised of reds, yellows, oranges, and yellow-greens, along with various other combinations of these colours, are typically referred to as the warm colours. Such colours have been proven to increase adrenaline and breathing rate, raising blood pressure and body temperature, thus making you feel warmer. The stronger the colour is, the more intense this "warming" effect tends to be.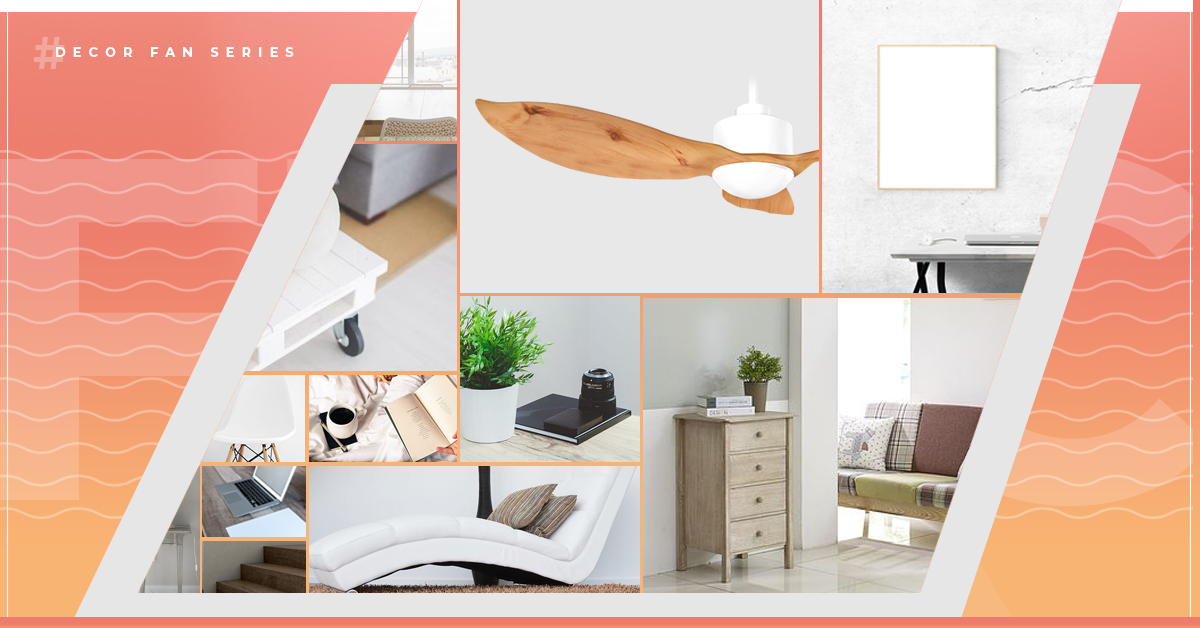 There are so many factors to contribute in giving your home a 'warm' feeling. From walls to floorings, and even furnitures – every small little details contributes as whole. Since warm colours add a 'personality' to a space, they are perfect for adding into bland looking rooms as they can balance well with neutral colours. Warm colours can also make a room appear cozier and more intimate. As the saying goes: Home is where all the warmth is.
For people with a more traditional way of decorating their homes, incorporating warm colours to your home always works well. You can balance out the warm tones with lighter tones by choosing colours on the end of the colour wheel, to neutralise your masterpiece.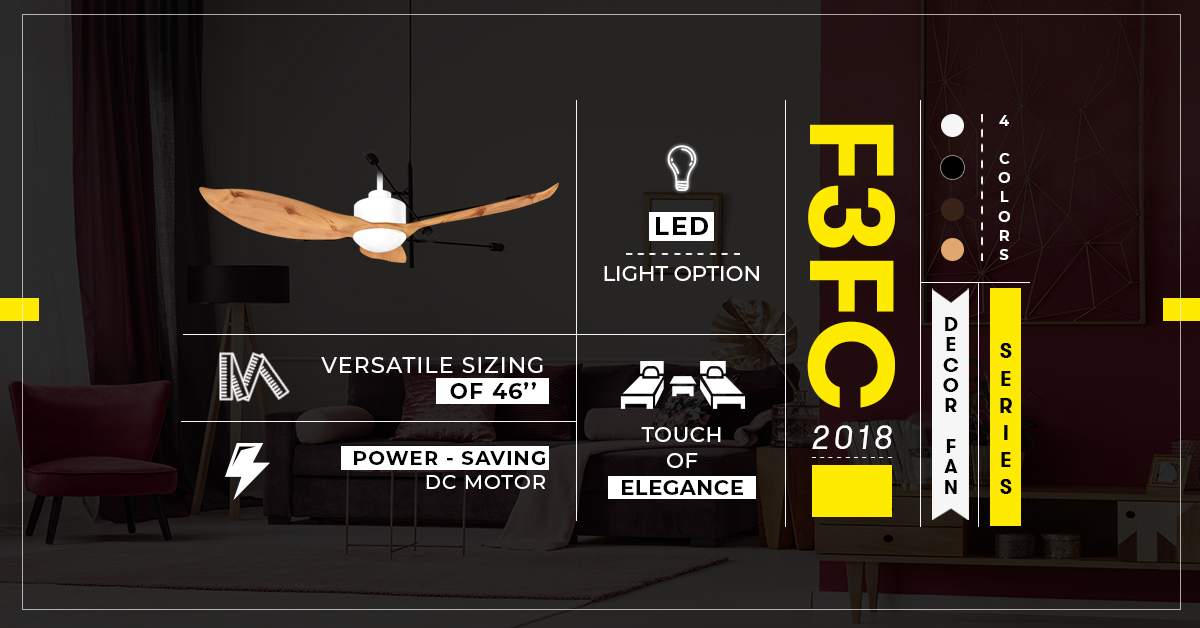 Knocking on the door is our summer sweetheart – F3FC. Available in Dark Oak, Maple Oak, Black and White, this charmer is bound to make you mesmerised with his sexy and slender blades. Curved blades to chase away your summer woes, you can sit back and enjoy the breezier days ahead. Be spoilt for choice with F3FC's 3 light settings, and set the right ambience for any time of the day. Now you can bid goodbye to the summerheat!
---
Up your interior game with this splendid delight and shop our collection of New Year decor fans over at our showcase at 135 Joo Seng Road. Check out our other must-cop decor fan pieces over at dfssea.com! Alternatively, you may contact 6591 8896 to set for an appointment at your preferred date and time.
As for business enquiries and future collaborations, do not hesitate to email your enquiries at fans@decorfansea.com. Delicately balanced craftsmanship and inspiring works of art by the spring breeze, shop decor today!