It is no secret that clean, fresh air is important to our health. Even if you can't actually see what's floating through the air, dust and microscopic particles like pollen can cause illness, congestion, and breathing issues. Be it for concerns such as asthma triggers or allergies, the ultimate goal of getting an air purifier is to improve the air quality of your surroundings.
Funfact: Did you know that air within our homes, offices and shopping malls can be up to five times more toxic than haze and traffic pollution?
What if we say, there is a air purifier that can address your concerns and at the same time, blend seamlessly into your living space? And it can only be made possible with APRX.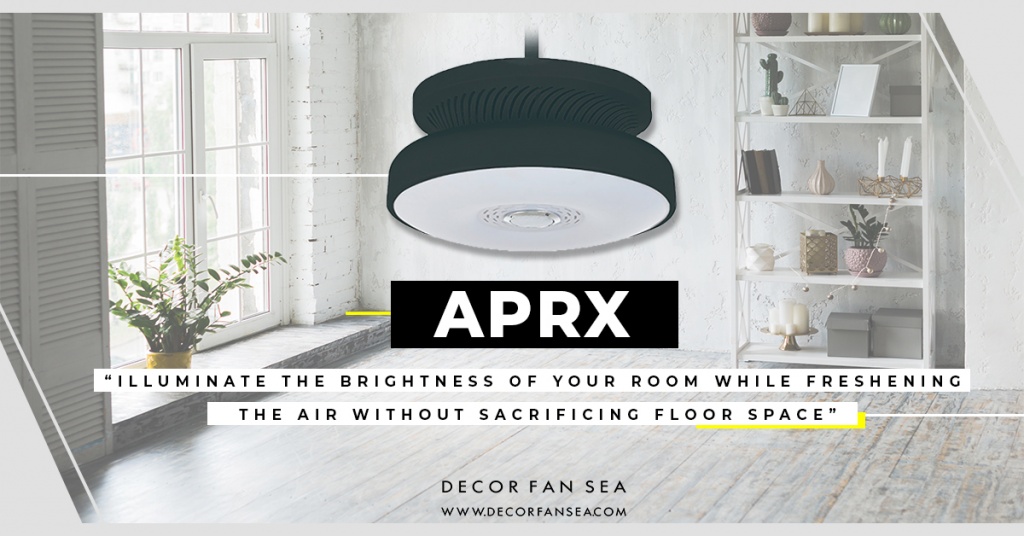 Not just your typical air purifier, but a well-lit one. Get to experience luminosity like never before, as APRX is decked with an instant 3-way switching energy efficient LED light kit to suit all your needs. Purifying air and at the same time, basking the room with luminosity, this revolutionary APRX is the perfect addition to any living space.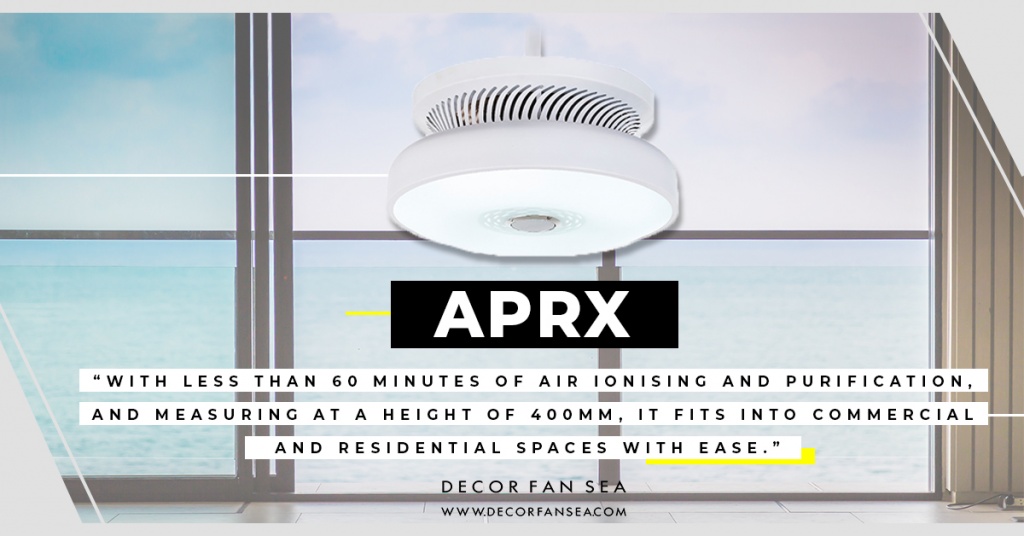 Ideal for dining rooms, nursery or environment with high cleanliness standards, the APRX utilises a built in PM 2.5 sensor to monitor air quality before filtering formaldehydes, dust particles, virus substances and PM 2.5 particles. In addition, the APRX is further equipped with a five stage SGS approved purification system, consisting of a primary filter, electrostatic filter, activated carbon filter, HEPA Filter, and UV Ion Filter to filter off virus, dust particles and other substances!
Moreover, curated in a low profile of an estimated height of 40cm, it is also perfect for residential use without having to worry about it touching the roof of your head! Now this is the best of both worlds!
Cheers to breathing in fresh air for a fresher you!
---
Up your interior game with this splendid delight and luxuriate in our collection of designer decor fans over at our showcase at 135 Joo Seng Road. Check out our other must-cop decor fan pieces over at decorfansea.com.sg! Alternatively, you may contact 6591 8896 to set for an appointment at your preferred date and time.
As for business enquiries and future collaborations, do not hesitate to email your enquiries at fans@decorfansea.com. Delicately balanced craftsmanship and inspiring works of art by the spring breeze, shop decor today!