Choosing a ceiling fan is like choosing a sculpture for your room. We can't deny that choosing the perfect ceiling fan isn't like finding a needle in a haystack. Be it for design purposes, or for catering to the needs of elderly or children at home, there ought to be a ceiling fan out there to satisfy your requirements. Question is, where do you start? Before you read on, here are some Frequently Asked Questions about Decor Fans which kickstarts your understanding about them.
Now let's cut to the chase – What are the steps?
Size
Firstly, size matters. You wouldn't want to install a fan of the wrong size and realise that there is little to no wind, which defeats the purpose, right? Well, you're in for a treat! As Decor Fan offers a variety of sizes from 35″ to 60″, there will certainly be a perfect sizing to fit into your desired area. If you are unsure of the size you can accommodate, a general tip is that the blade length for bedrooms are usually 42″ to 50″, whereas 52″ and above are typically for larger areas such as your living room.
Design
Choosing the design is the fun part! Once you work out the size which is feasible, get spoilt for choices with the various designs available. Ranging from Scandinavian to Modern, pick what suits best that will compliment your floors. You can coordinate the ceiling fan's colour with your interior, or even choose a muted colour for a safer choice!
Location
It's important to determine where will the ceiling fan be installed. All ceiling fans should have a clearance of 0.3m on both sides as a safety distance, away from any walls or high furniture, even open door wardrobes! If you're blessed with having a long living room and wish to install a fan right in the middle, you might want to rethink your choice, because the area a ceiling fan can cover is about a 120 degrees down radius, meaning that the wind might be hard to reach either ends. We'll always highly recommend the fan to be near the sitting area instead as there is where most of us spend our time at!
Need a fan in the balcony and afraid that the ceiling fan can't withstand the weather conditions? Good news! Decor Fans are all suitable for outdoor usage, as long as it's sheltered. Be spoilt for choices with our fun-sized ceiling and helicopter fans to furnish your balcony with!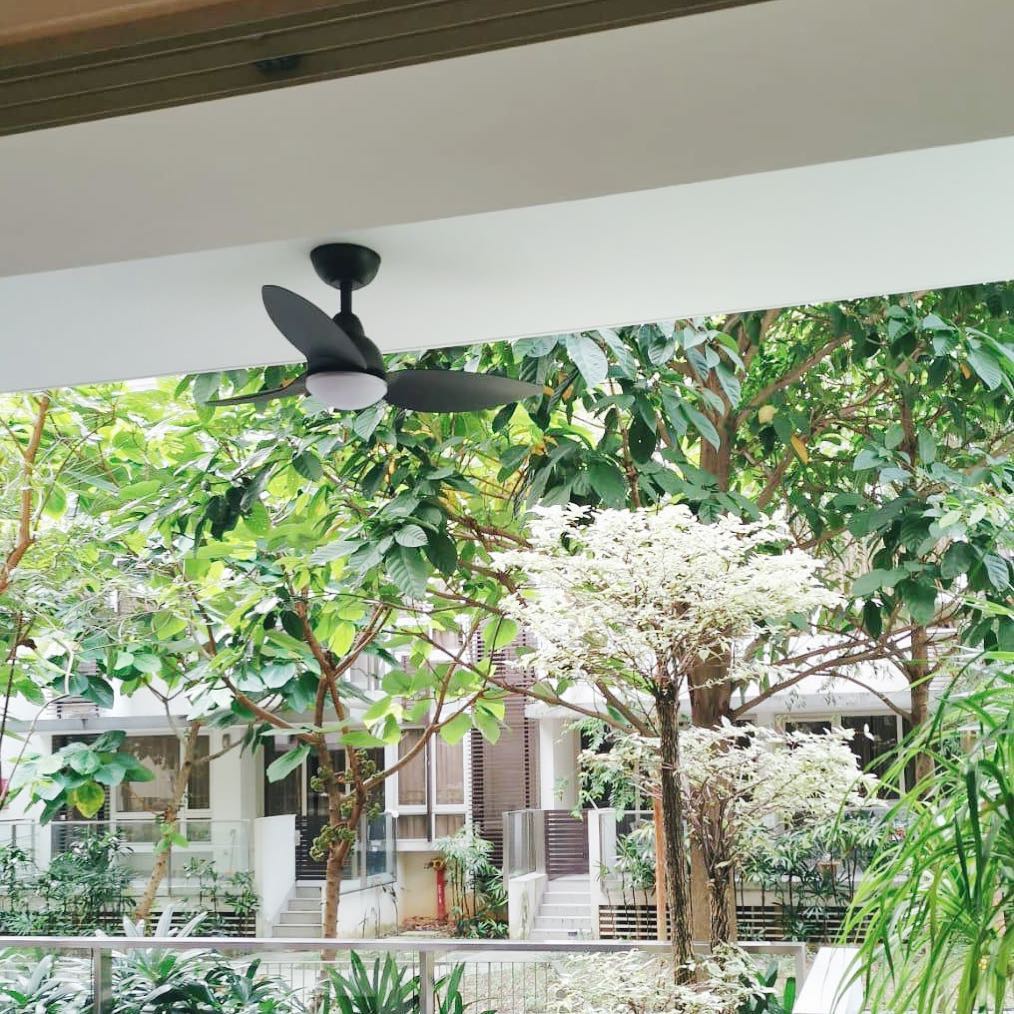 Ceiling Height
Ceiling height is a major issue when it comes to installing a ceiling fan. Especially if the height is shortened after your false ceiling has been done up, or due to the fact that you live at lower floors. The recommended ceiling height to install a ceiling fan is 2.7M to 3.2M. However if you insist on having a ceiling fan when your ceiling height is low, you can consider our hugger series. They are specially curated to accommodate low ceilings, with an estimated drop down of only 26cm! Require extension of rod due to higher ceiling height? Request a quote and professional advice from our reliable support partner, Airwings Industries, who has over 20 years of ceiling fan installation experience.
Lights
Start by determining how much light is in the room. Do they provide adequate lighting? These are important considerations to think of when deciding if your fan needs a light kit. At Decor Fan, our fans are equipped with the latest LED energy saving light options with RGB capabilities – there is ambience lighting at 3k, natural day light at 5k, and task lighting at 6k, and additional night light for movies or kids that are afraid of dark. Hence, no matter the atmosphere, there will be a setting to match with the ambience!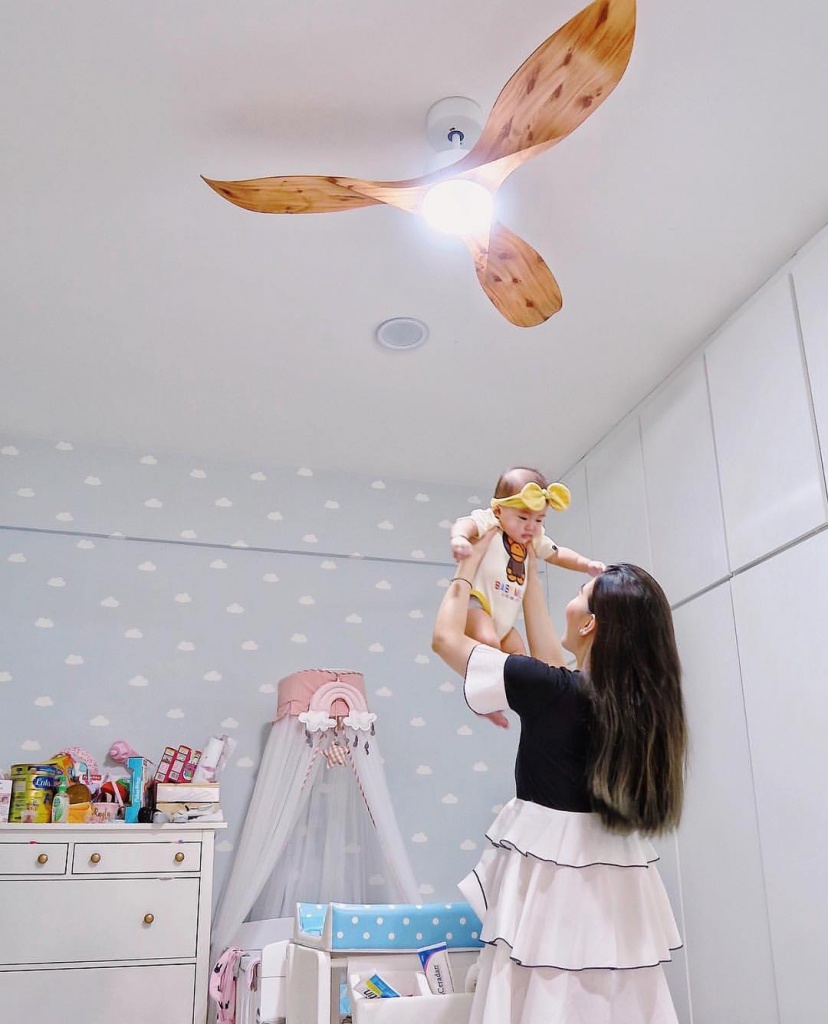 Budget
Of course, ceiling fans must not only look good and performs well, the prices must also be pocket-friendly. We believe in making prices affordable, yet not comprising on the quality of our products. If you're looking to purchase a few fans, you can sign up to our duo deal promotion to enjoy a special price on your fans!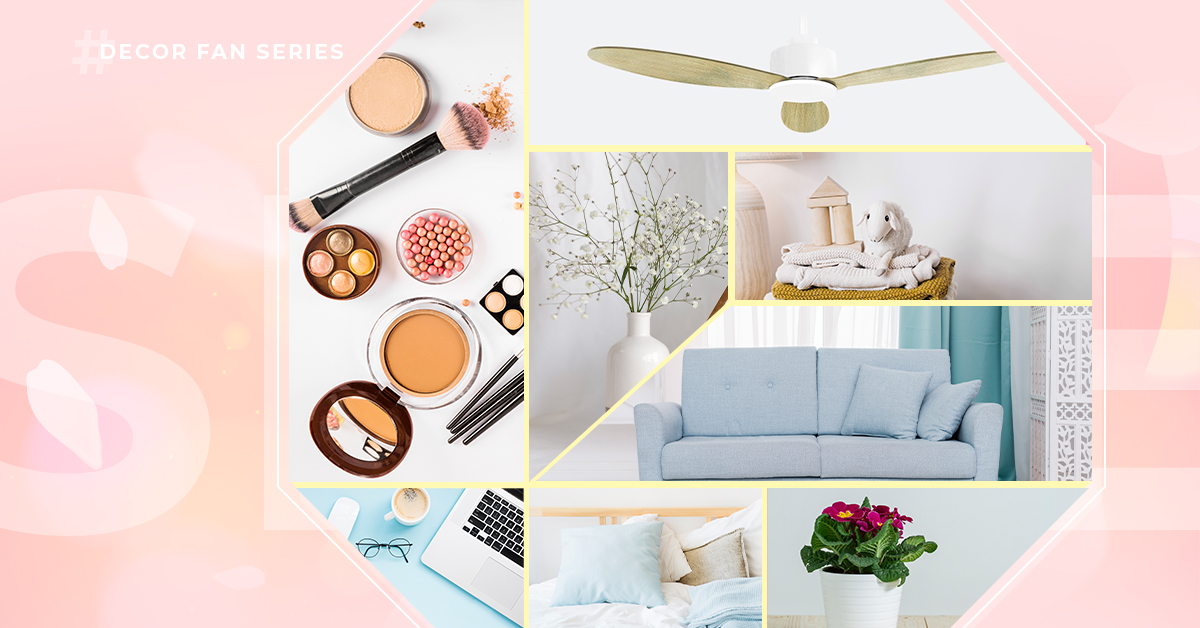 ---
Up your interior game with this splendid delight and shop our collection of designer decor fans over at our showcase at 135 Joo Seng Road. Check out our other must-cop decor fan pieces over at decorfansea.com.sg! Alternatively, you may contact 6591 8896 to set for an appointment at your preferred date and time.
As for business enquiries and future collaborations, do not hesitate to email your enquiries at fans@decorfansea.com. Delicately balanced craftsmanship and inspiring works of art by the spring breeze, shop decor today!