Disney fans rejoice! Have you caught the latest movie 'Mulan' in theatres? One of Disney's courageous and self-reliant female character has came to life this season!
Here's a brief summary of the movie: Mulan was a fearless young woman who disguises herself as a man to battle Northern invaders in China, on behalf of her old father who was ordered to pledge his service to the Imperial Army. Mulan managed to hide her identity while going through military trainings alongside other inexperienced soldiers, and soon became a trained soldier. Eventually, her bravery saved the Emperor and she was offered to become his personal guard.
Read on below to find out more about our Autumn stunner and for a little… treat!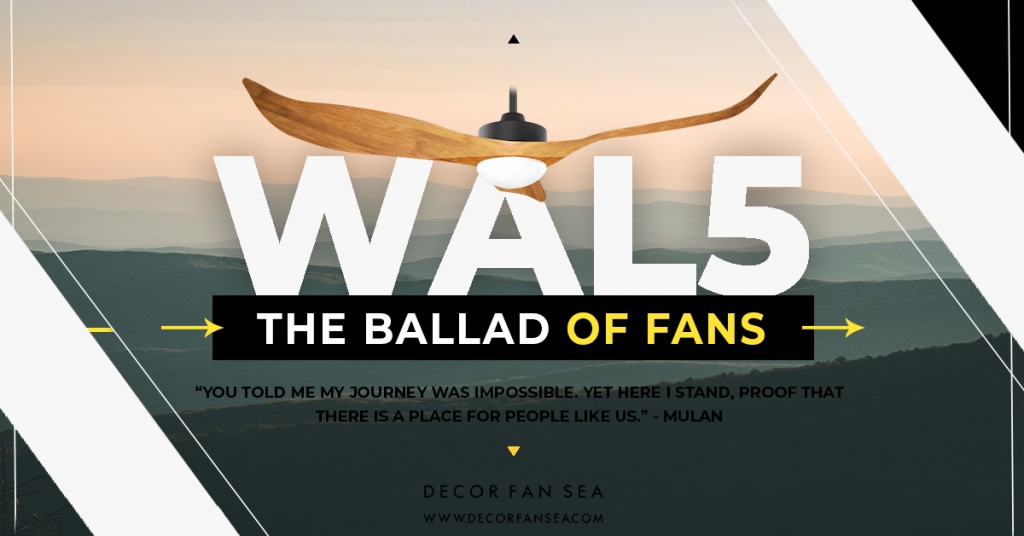 "You told me my journey was impossible. Yet here I stand, proof that there is a place for people like us." – Mulan
Would wood have thought WAL5 is able to blend in seamlessly into any interior design concept? Be it modern, industrial or even scandinavian, there is a place for this parquet beauty. Find yourself immersed with her charm as she provides you with three tiers of luminosity- Day, Warm and Ambient. With the capability of capturing different mood instantly with her glow, no doubt she possess the ability to add a little character to your home!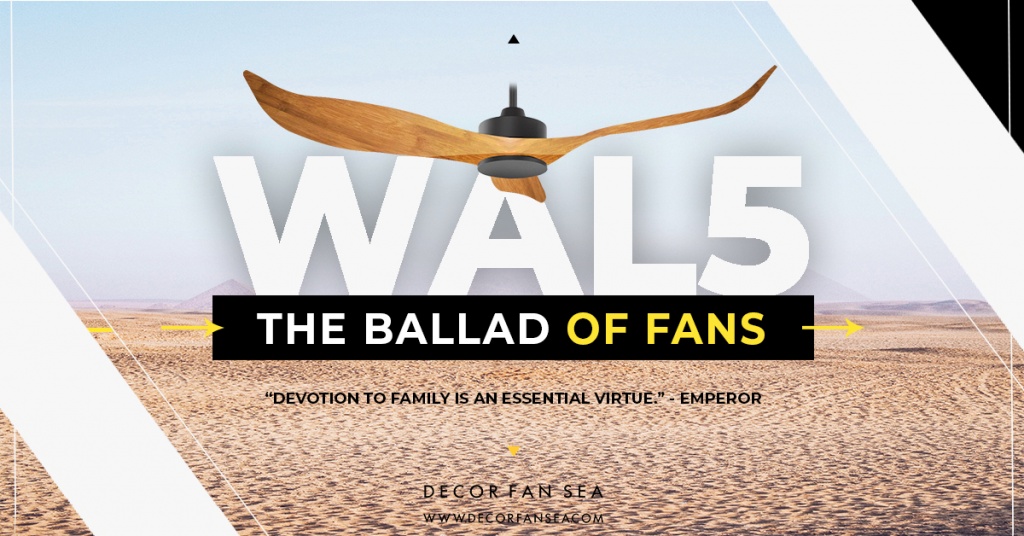 "Devotion to family is an essential virtue." – Emperor
Constructed for a consistent and efficient performance, WAL5 is the perfect addition to your living space. Blending accented and gentle curves into a sleek yet elegant design, it has a distinct look. Not to mention its naturally veneered blades which gives WAL5 its signature earthy and contemporary appearance that is second to none! Being devoted to you and only you, be it rain or shine – WAL5 is here to stay.
Possibilities of incorporating this hidden beauty – WAL5 are endless, just like a selfless warrior, always protecting you from the merciless heat. Akin to how Mulan possess the ability to rise up as a female warrior, WAL5 is not one to be belittled with.
Ready to indulge in our WAL5 series? Get 20% off your WAL5 purchase online with code 'AUTUMN20' today. Hurry, while stocks lasts!
---
Up your interior game with this splendid delight and luxuriate in our collection of designer decor fans over at our showcase at 135 Joo Seng Road. Check out our other must-cop decor fan pieces over at decorfansea.com.sg! Alternatively, you may contact 6591 8896 to set for an appointment at your preferred date and time.
As for business enquiries and future collaborations, do not hesitate to email your enquiries at fans@decorfansea.com. Delicately balanced craftsmanship and inspiring works of art by the spring breeze, shop decor today!