The living room is the first place everyone steps their foot in when they enter a house. With it being the biggest area of the whole residence, it is usually a space where you spend most of your time in, unwinding after a tiring day at work, chilling and even entertaining when your friends and family come over. Hence, there is no doubt that it is important to make the living room a cozy and inviting space to spend your time in. One of the most important elements in rooms is the focal point that not only draws your attention to it, but accentuates the rest of your room decor. Many people like to use a nice centerpiece in their living room to complement other aspects of the house. In this case, we're talking about ceiling fans.
1. ASER in 50″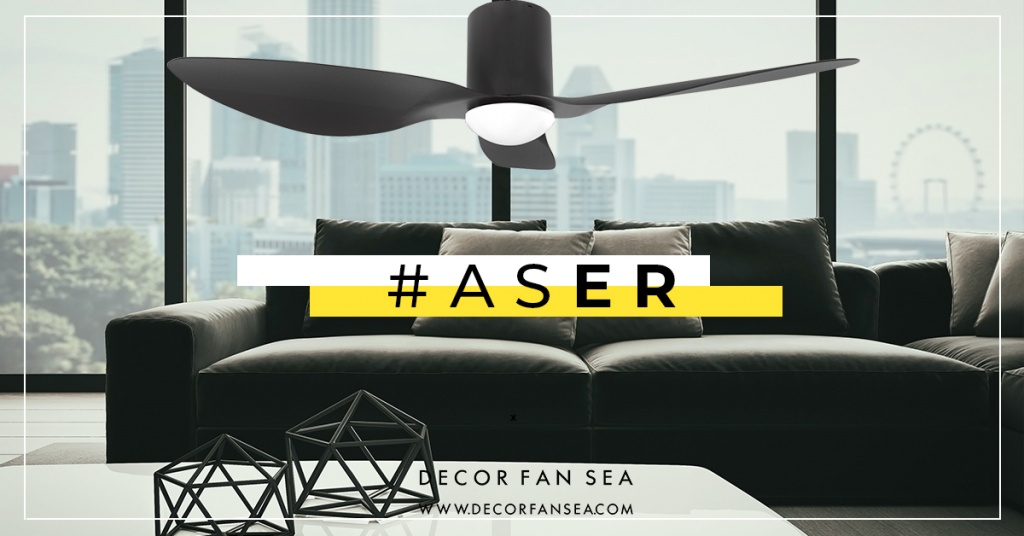 As a standard guide, the recommended size of ceiling fan for the living room is usually 50 inches (diameter) or bigger. Also known as the 'hugger' series, the ASER has a short profile of less than 26cm in height, suitable for low ceilings! It's petal-like blades are curated to deliver soft yet energetic breeze, hence it'll be a perfect addition to your living area by providing you with the ventilation you desire and at the same time, capture the eyes of your guests with this exquisite centerpiece!
2. AF37 in 52″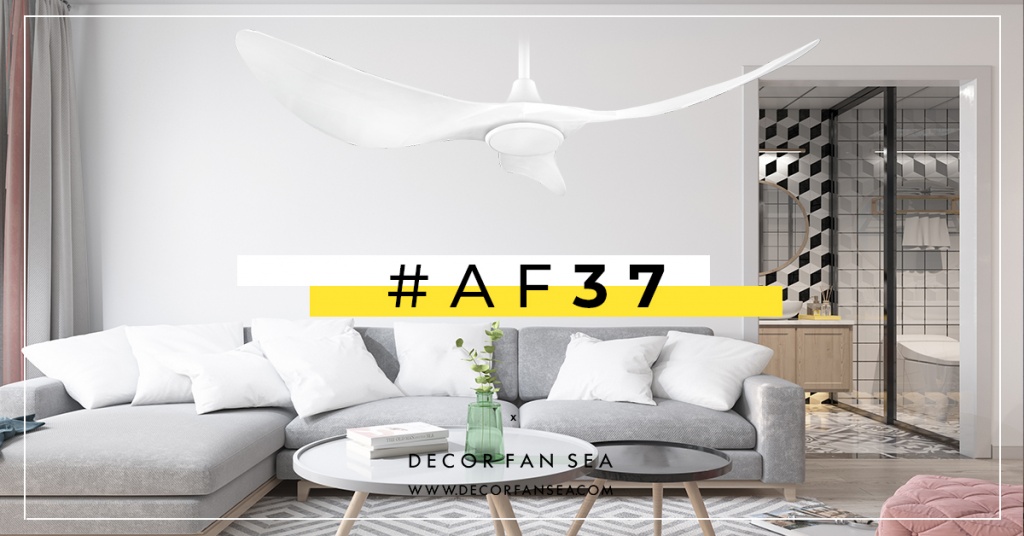 Behold! The all-time favourite AF37 is here to steal the show. With it's one of a kind unibody blades, it is a work of art. Bio-engineered with vortex feather like aerofoil tips towards the leading edge of its sleek profile, the AF37 resonates the concept of hydrodynamics, to generate high velocity air movement within your living space. AF37 also has an inbuilt light kit which allows you to control the intensity of the fan's light – which means that it won't strain your eyes as much as compared to a regular ceiling light! Not to mention that AF37 is one of the quietest DC fans out there, it'll be ideal for afternoon naps on the sofa! Cheers to uninterrupted sleep!
3. WVVE in 56″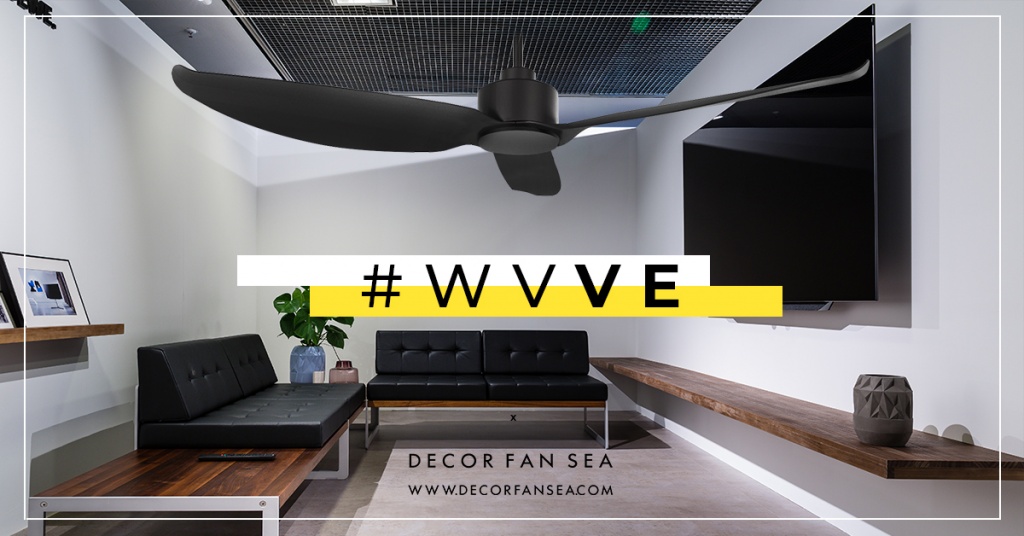 Sophistication, elegance and style – Black is a classic color that many homeowners use for accenting throughout a living room. Presenting to you the WVVE, as it reveals slender blades with a wing at the tip. With a whopping dimension of 56″, it looms perfectly over spacious living rooms while providing ample windflow. The WVVE is formulated into a sealed aluminium design to bring the perfect touch of class into your abode. Cut down on those hefty electrical bills as WVVE is driven with a high performing DC motor that boasts energy efficiency.
From modern and formal spaces to rustic environments, there's a centrepiece catered for everyone. Come on down to our showcase and bring home the fans from our Best Sellers for your living room today, and be be sure to check out the rest of our collection as well!
---
Up your interior game with this splendid delight and luxuriate in our collection of designer decor fans over at our showcase at 11 Tai Seng Drive. Check out our other must-cop decor fan pieces over at decorfansea.com.sg! Alternatively, you may contact 6591 8896 to set for an appointment at your preferred date and time.
As for business enquiries and future collaborations, do not hesitate to email your enquiries at fans@decorfansea.com. Delicately balanced craftsmanship and inspiring works of art by the spring breeze, shop decor today!