After a stressful day at work, what's better than unwinding by stargazing and breathing in some fresh air? Not everyone's house is blessed with a balcony and one good thing about having one is that you don't have to step out of your house to enjoy the scenery outdoors! The balcony is often a space that goes unnoticed due to its underwhelming size. As it only takes up a small part of the house, not everyone is willing to splurge on decorating the tiny area. What if we say, you don't have to spend a lot of effort and money to make it look good? No matter the size, all balconies have the potential to look good and be a spot to entertain!
Step 1: Bring in Greenery!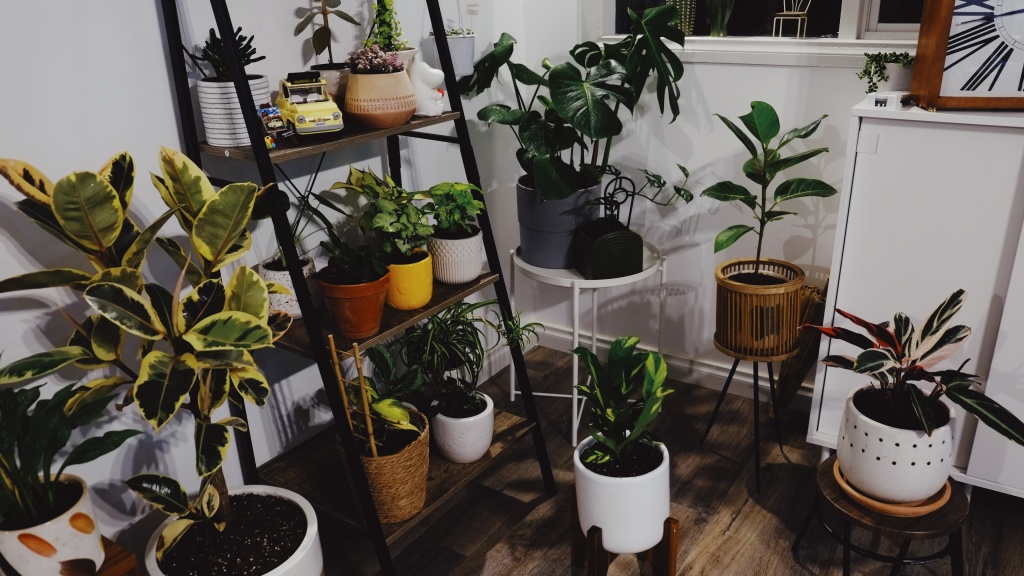 Even just a dash of greenery can do wonders to your balcony. These plants provide a quick and effective way of introducing intense color to an interior! Every little bit of detail counts, from the shape to style to the material of the plant pot, as it plays an important role in overall composition! Faux plants could be a great alternative for real plants as it requires little to no maintenance and most importantly, they don't wilt so they look as good throughout the years! If you are looking for some garden decor to spice up your balcony, check out Hipvan's artificial plants and flowers here!
Step 2: Lounge with outdoor furnitures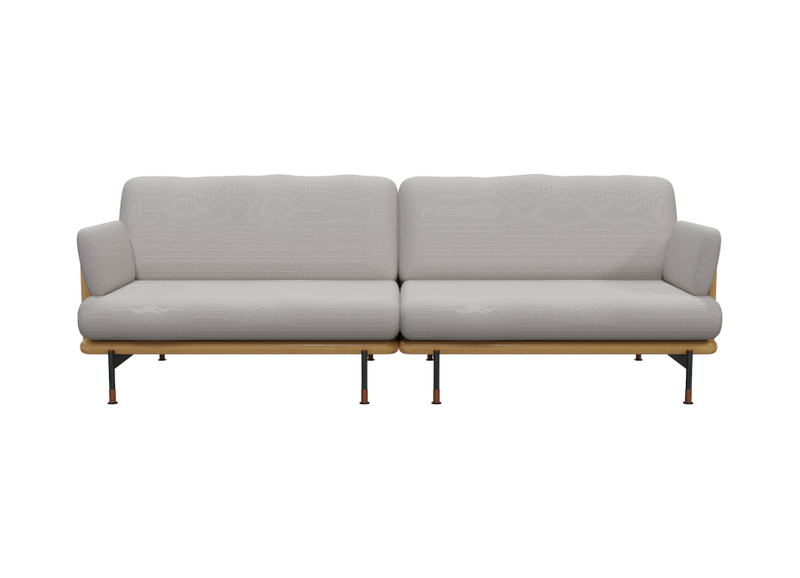 How could we forget about the furnitures? As it plays a huge role in ensuring that the balcony exceeds the comfy factor, you will have to ask yourself whether the balcony is utilised for your work from home situations, dining party or just a simple lounging area. For maximum comfort, look for sofas with plush cushions on the seats and backs, or cozy up metal and wood furniture with fluffy pillows. One important thing to take note is that all fabrics used should be weather-resistant to prevent color-fading or mildew growth. Even if there is blinds or ziptracks on your balcony, it is always better to play safe! If you're on the lookout for stylish yet durable sofas, check out Commune's Tierra furniture collection! Their chic and modern furnitures will channel a whole new vibe to your balcony.
Step 3: Illuminate
Despite the natural sunlight piercing through every afternoon, having adequate lighting at night sets the whimsical atmosphere in place. What's even better than just getting a regular light bulb? A ceiling fan! Instead of just getting the luminosity, a ceiling fan also provides airflow. That's like killing two birds with one stone! Ceiling fans are a must-have in Singapore's hot and humid weather, and the balcony is no exception.
Be it a romantic dinner or pulling an all-nighters on the balcony, toggle between 3 lighting tones (Warm, Day and White), tailored to your needs. Complete your sundown experience with 6 preset wind speeds.
---
Shop for your perfect balcony fan today! Up your interior game with this splendid delight and luxuriate in our collection of designer decor fans over at our showcase at 11 Tai Seng Drive. Check out our other must-cop decor fan pieces over at decorfansea.com.sg! Alternatively, you may contact 6591 8896 to set for an appointment at your preferred date and time.
As for business enquiries and future collaborations, do not hesitate to email your enquiries at fans@decorfansea.com. Delicately balanced craftsmanship and inspiring works of art by the spring breeze, shop decor today!